I don't know about you, but I love avocados.
Not only do I love them, they also happen to have amazing health benefits.
But how many ways can you enjoy avocados?
Check out our list below:
1. Avocado Bruschetta
Image from Yummy Mummy Kitchen
This creative way to eat avocados comes from Yummy Mummy Kitchen. This is a great starter or side dish in the summer. It's refreshing, healthy and delicious.
2. Three Cheese Pesto Avocado Grilled Cheese Sandwich
Image from Life Currents
You can customize this delicious recipe and use cheeses that you love.
Get the full recipe here.
3. Fudgy Avocado Brownies
Image from Frugal Mom Eh
I love finding healthy twists to desserts. This is a recipe to book mark.
Find out how to make these fudgy avocado brownies here.
4. Avocado Bacon and Eggs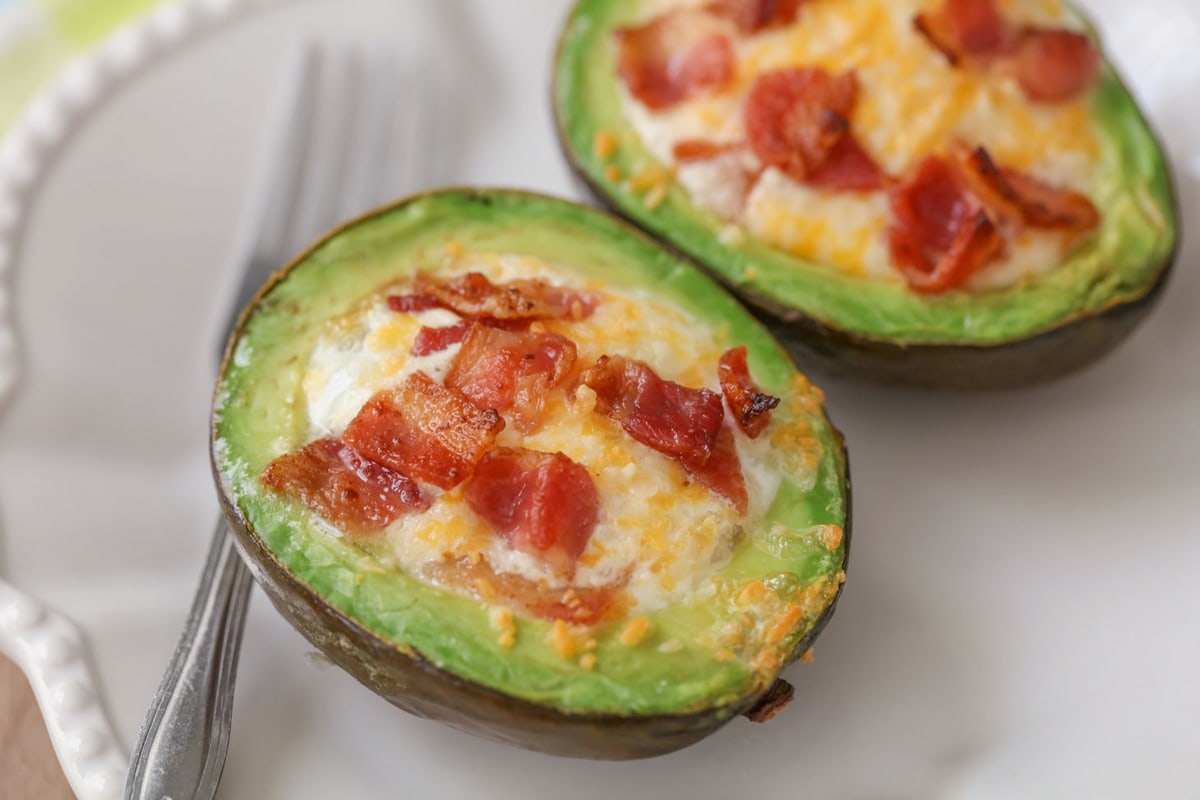 Image from Lil Luna
If you love avocados as much as I do, you're probably trying to figure out how to include them in all of your meals.
Breakfast can be a tricky one but this recipe is quick and easy.
Find out how to make these avocados filled with bacon, egg, and cheese here.
5. Deviled Avocado Eggs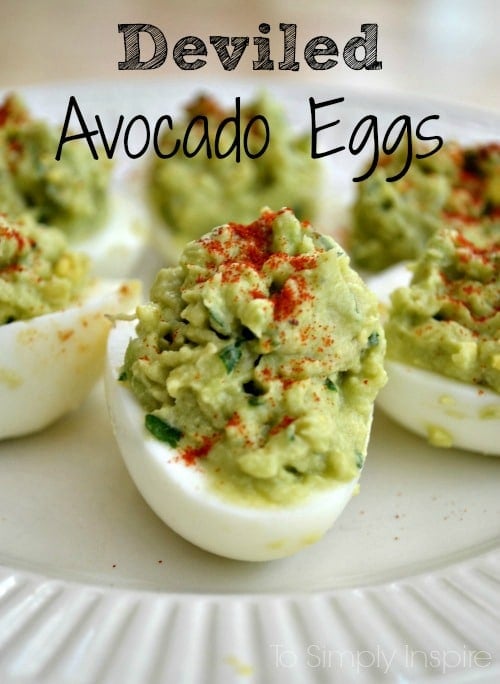 Image from To Simply Inspire
Deviled eggs are a personal favorite of mine but I never considered using avocados to make them.
They are delicious. Get the recipe here.
6. Tomato Avocado Salad
Image from Cooktoria
This salad is perfect for summer. Add some olive and lime juice for the dressing.
Find out how to make it here.
7. Avocado Caprese Skillet Chicken
Image from Cooking Classy
This recipe is fairly simple but it looks incredibly impressive.
Find out how to make this dish here.
8. No Bake Avocado Lime Cheesecake
Image from ChefSheilla.com
The avocado's creamy texture is perfect for this easy, no bake dessert.
Get the recipe here.
9. Blueberry Avocado Pancakes
Image from Running To The Kitchen
These pancakes may look slightly unusual but they taste amazing.
No surprise here, avocados make even pancakes taste better.
Find out how to make these blueberry avocado pancakes here.
10. Chicken Avocado Caesar Salad
Image from Cafe Delights
This salad is actually one of the nicest salads I've ever had. The recipe was bookmarked before I even tried it but it lived up to my high expectations.
Get the recipe here.
11. Avocado Egg Rolls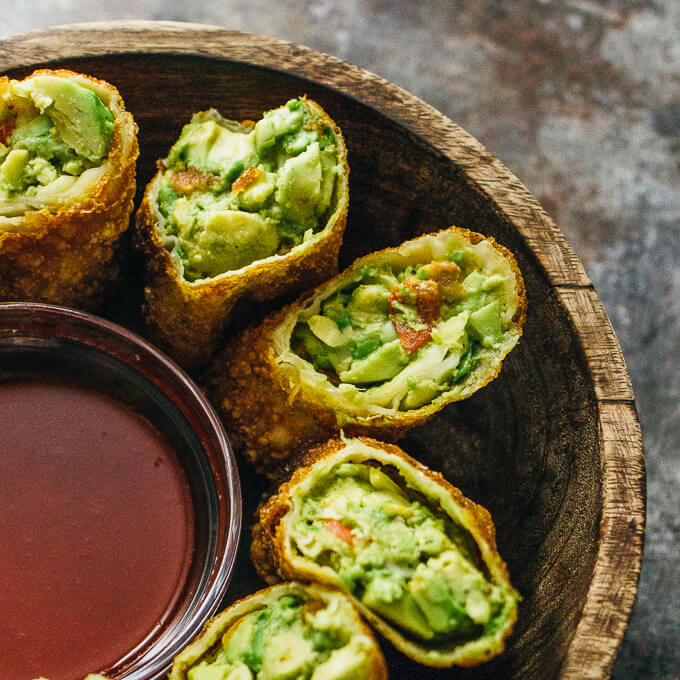 Image from SavoryTooth.com
Avocado + Chinese food? I'm in!
This might not be the healthiest option on the list but if you're just having one or two as a starter it's not the end of the world.
Find out how to make these crispy egg rolls here.