Almost every kitchen has a jar of ground paprika on hand in their spice cabinet, but for those who love to cook, the health benefits and nutritional value of using whole paprika are unmatched. In addition to adding a flavorful kick to a variety of dishes, these dried or fresh peppers provide plenty of anti-inflammatory benefits and help aid in digestion, reduce the risk of cancer, and provide a variety of nutrients making them the ideal spice for a variety of dishes.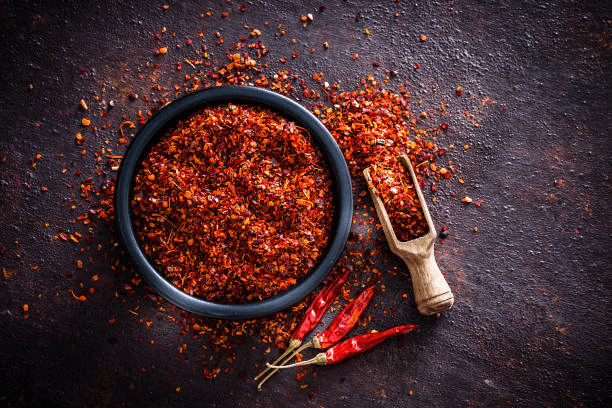 Varieties of Whole Paprika

Used extensively in cooking throughout the countries of Spain and Hungary, these Capsicum peppers come in a variety of flavors ranging from sweet and mild to hot and spicy. Although there are dozens of varieties of whole paprika available across the world, there are three main types that are used when cooking a variety of culinary specialties.
Sweet and Mild Paprika
One of the most popular additions to deviled egg recipes, this variety of paprika can most often be found in the spice aisle when shopping for paprika in most commercial grocery store chains. The taste of this paprika can most accurately be described as a slightly fruity flavor with a similar flavor to that of red pepper, although slightly less pungent. This mild flavor makes this version of paprika ideal for adding a pop of color to many dishes without altering too much of the flavor.
Hot and Spicy Paprika
Most often used in a variety of traditional Hungarian dishes like goulash, the hot and spicy variety of paprika is often coveted as one of the most important, high-quality spices used in this cultural cuisine. There are actually eight different varieties of Hungarian paprika that range from sweet and mild to spicy and eye-watering. The hottest variety of whole paprika most closely resembles a spicy chilli pepper and brings a flaming hot kick to any dish that's prepared with it.

Smoked Paprika
Although similar to sweet paprika with its mild spice level, smoked paprika typically comes in a powdered form after being roasted over an open flame with burning oak wood underneath. This roasting process gives smoked paprika its distinctive rich, smokey flavor without the mouth-searing heat that's become a staple for adding a unique flavor to a variety of dishes.
Health Benefits of Whole Paprika
As a member of the pepper family, whole paprika is one of the many foods that provide high levels of capsaicin to consumers, which can offer a variety of anti-inflammatory properties and healthy benefits when used in cooking. In addition to anti-inflammatory properties (ginger is great for anti-inflammatory benefits too), this spice is packed with high levels of antioxidants, vitamins, and minerals making it an excellent source of nutrients when cooking healthy meals at home.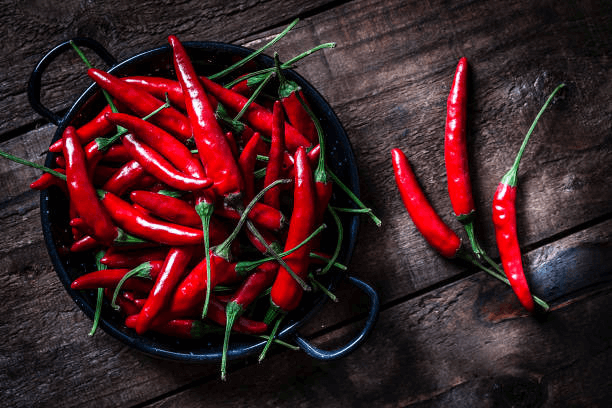 Anti-inflammatory Properties of Capsaicin
As a naturally occurring active ingredient found in whole paprika, capsaicin provides consumers with anti-inflammatory properties and powerful pain-relieving effects when used in cooking. Whole paprika is sometimes used in topical analgesic medications and has been proven to reduce inflammation and provide pain relief within the body that are similar to that of common over-the-counter non-steroidal anti-inflammatory medications.
Nutrient Benefits of Whole Paprika
When used in cooking, whole paprika provides a simple and easy way for consumers to add a variety of vitamins, nutrients, and electrolytes to their meal. This popular spice has vitamins A, B, and E which are important for maintaining a healthy lifestyle. Additionally, whole paprika is a good source of electrolytes such as calcium, potassium, and phosphorus which help build strong bones and muscles. Whole paprika also contains niacin, folate, and vitamin B6 which are all important for maintaining an active lifestyle while producing energy throughout the day.
Antioxidants Found in Whole Paprika
Eating a diet rich in antioxidants is important as these powerful substances aid in reducing the damage to cells caused by free radicals. Adding even just one teaspoon of whole paprika to a meal can provide a powerful source of antioxidants for consumers which has been suggested to slow down or reduce the risk of cancer within the body. Other foods that contain antioxidants include green tea, blueberries and spinach.
The Best Whole Paprika Recipes
Cooking with whole paprika can add a colorful, flavorful twist to any dish and can be used in a variety of ways when cooking at home. Check out some of the best recipes available for using whole paprika and try them out at home for a quick and healthy meal option that won't break the bank!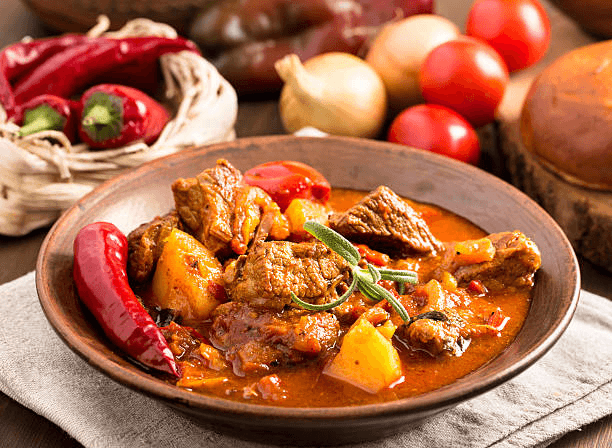 Vegetarian Three Bean Chili
Although this vegetarian three bean chili calls for two teaspoons of ground paprika, substituting different varieties of whole dried or fresh paprika can give this simple vegetarian dish a bold new flavor. For spicy food lovers, using Hungarian spicy paprika gives an added kick whereas those looking for a more mild flavor may prefer the sweeter variety or traditional ground paprika sold in most grocery stores to liven up this simple dish.
Traditional Hungarian Goulash

Probably one of the most notable culinary dishes incorporating whole paprika into the recipe is traditional Hungarian goulash. This spicy meat stew typically includes beef or pork, peppers, tomatoes, root vegetables, and spicy whole paprika that's a simple one-pot weeknight dinner. For a vegetarian or vegan-friendly alternative, try substituting the beef or pork for beans, textured vegetable protein, tempeh, or a commercial plant-based option like Beyond Meat.
Whole Roasted Cauliflower with Smoked Paprika

Although this recipe calls for smoked paprika, roasted cauliflower is a simple, budget-friendly vegetarian meal option that's ideal for a low carb lifestyle. In addition to being a good source of fiber and foalte, cauliflower is packed with nutrients includings vitamins B6, C, and K that are essential parts of a healthy lifestyle.
While cooking at home can often seem like a daunting task, adding a pinch of colorful herbs and spices is a great way to liven up a variety of dishes. Whether you're a new cook just starting out or a seasoned chef with years of experience, adding a touch of whole paprika to your dishes is sure to bring a rich and inviting experience to the table.